Neckermann Nederland BV, the mail order company I work at on a daily basis as an art director, asked me to draw a coloring plate to accompany a new catalogue. After the sketch was presented, the manager decided to have 6 coloring plates done. One to accompany the catalogue, and 5 to be shown on the website. If you'd send it in (colored in of course), you could win one of 25 kites every month until June 2001. Every month 25 new winners were chosen by a jury. This of course only for participants from the Netherlands. My office being close to that of the jury, I've seen some amazing creative results being returned. During the next years I've been asked regularly to do a coloring plate for a diversity of clients, including Neckermann. Some are here presented.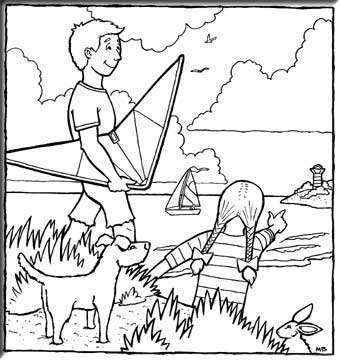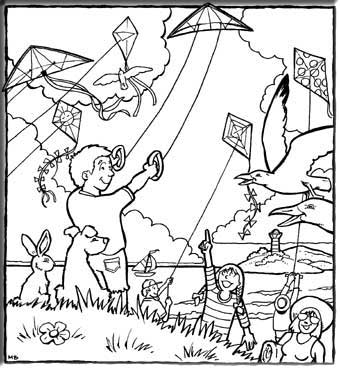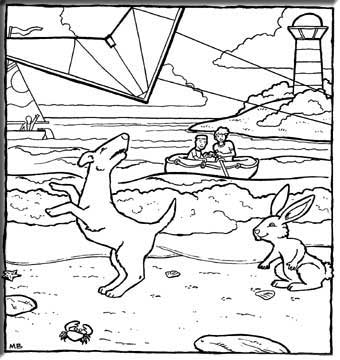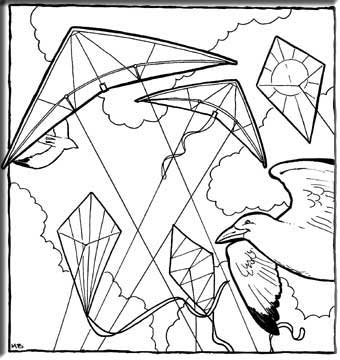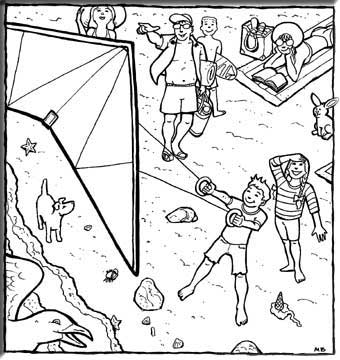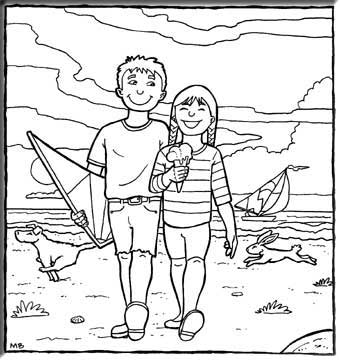 Here are the 6 plates for Neckermann. The theme was Summer and as you could win a kite, it was nice to include that in the drawings. So basically the 6 drawings are like a little comic book about a summer day at the beach and flying a kite. I like the dog being chased by the rabbit in the last drawing.
All images © 1985-2008: All rights reserved by Mario Baert.
Any reproduction or distribution of the artwork presented here without the prior consent of the artist is strictly prohibited.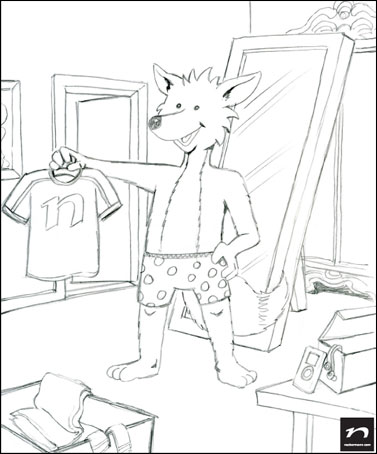 Another coloring plate for Neckermann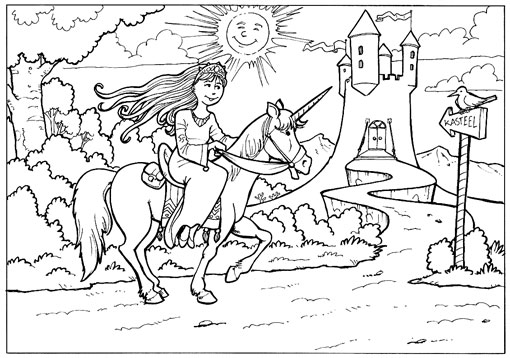 A princess, done my daughter Alanah's school. Part of an art project I participated in. The kids from one class came up with the subject while I showed them the whole process step by step. In the end they all got this drawing to color.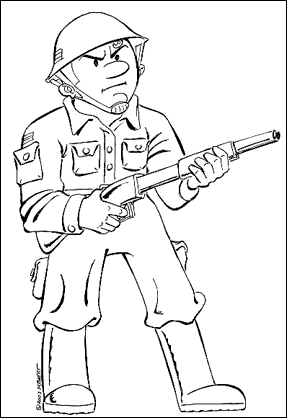 Private Commission :-)