Illustrations done for a brochure about a new mainframe computer, looking more like a desktop computer with lots of advantages. I never did see the finished product as I moved back from Miami to The Netherlands and lost contact with the company that commissioned me for this job.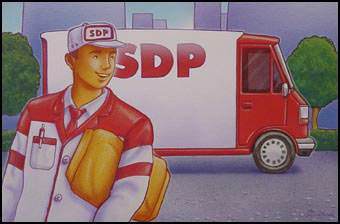 Couriers costs a lot of money over time.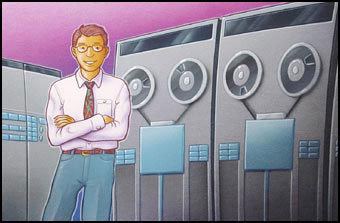 A regular mainframe (in 1993) takes up a lot of space and you need specialized personell.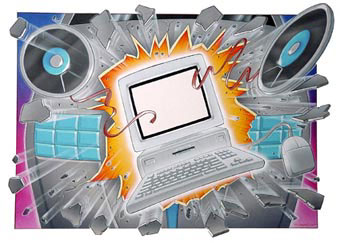 Enter the new way!
All images © 1985-2008: All rights reserved by Mario Baert.
Any reproduction or distribution of the artwork presented here without the prior consent of the artist is strictly prohibited.