A variety of jobs and promotional art also in a variety of styles.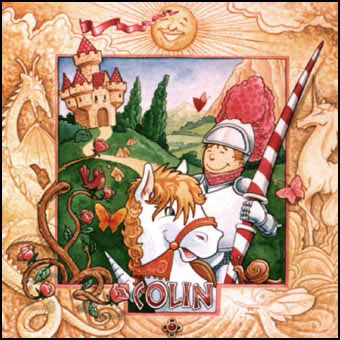 Colin
A painting for my nephew. When he was born and we found out his name would be Colin, It made me think of knights and castles, dragons and unicrons.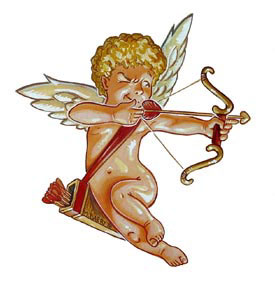 Cupid
For Miami Magazine.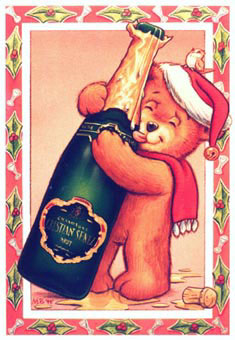 X-mas Bear
A Christmas card for a Dutch wine merchant.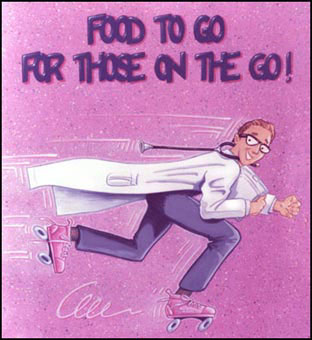 Food To Go
illustration for a hospital, anouncing to their personell that the cafetaria would be closed for a while, but if they'd place an order, it would be available in a box-to-go and they could eat it wherever, but not in the cafetaria...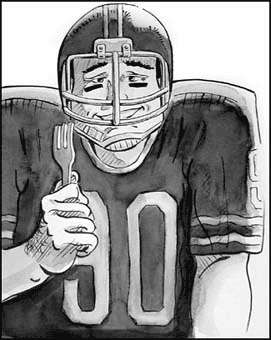 Hungry Football Player
For a newspaper ad.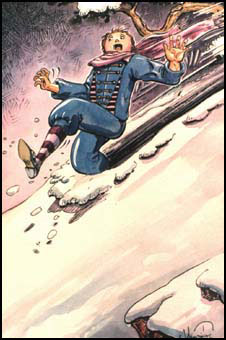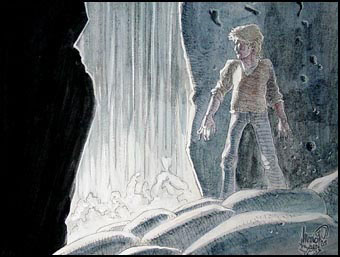 Too steep!
Inspired by a trip to the mountains of North Norway, where I found myself in a similar situation.
Waterfall
A scene from a dream I remembered (for a change).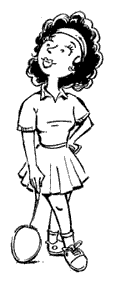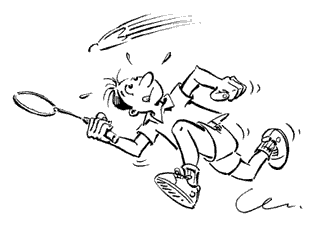 Two characters used on the letterhead of Badminton Club Dow.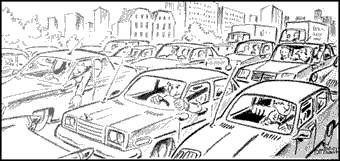 Traffic Jam
Illustration for a magazine article.
All images © 1985-2008: All rights reserved by Mario Baert.
Any reproduction or distribution of the artwork presented here without the prior consent of the artist is strictly prohibited.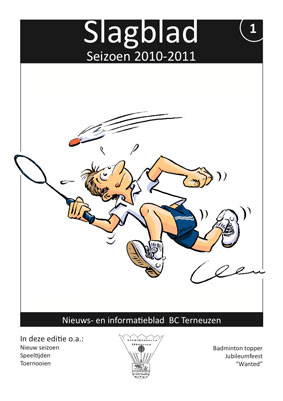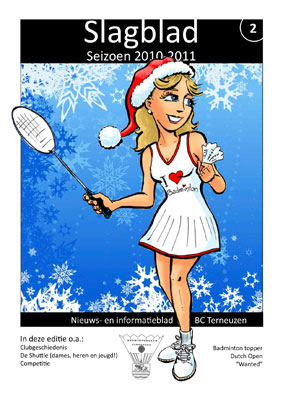 Cover illustrations for a badminton club magazine.