Even though I work at this mail order company as an Art Director, I've also been asked to use my illustration talents every once in a while. The Tim & Kim book is an example as well as several coloring plates. But I was also asked to do these. Which were a lot of fun to do.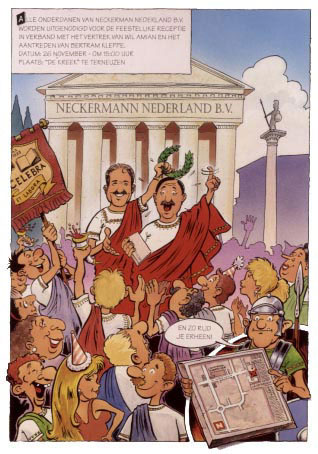 Poster invitation
For the change of Manager of
Neckermann Nederland BV
All images © 1985-2008: All rights reserved by Mario Baert.
Any reproduction or distribution of the artwork presented here without the prior consent of the artist is strictly prohibited.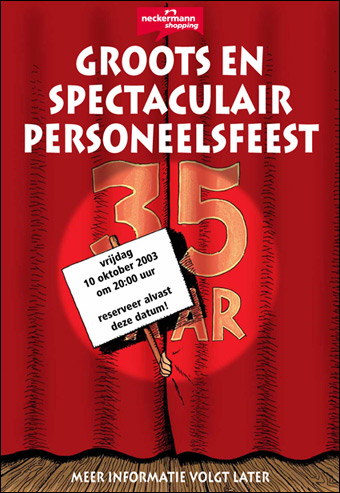 35 years Neckermann
Illustration done for a party anouncement poster. The theme of the party and what was involved remained a secret until you attended the party on the day itself..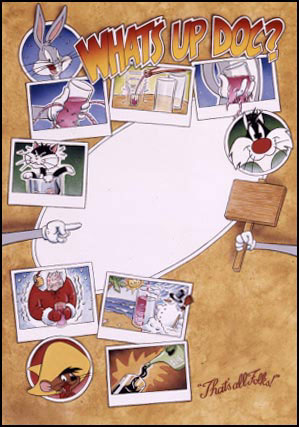 Illustration for a promotional mailing for
Neckermann Nederland BV for some
Warner Bros. drinking glasses.