This project started out as a one-illustration-job for a map of bicycle routes in Zeeuws Vlaanderen (Netherlands) en Vlaanderen (Belgium), more specifically the routes around the border. This is why on several drawings the border poles were included. After the first one though, the client liked the characters so much they wanted to have several more illustrations done. The characters are Tyl Uylenspiegel and Reynaert the Fox, both famous Flemish folklore characters situated in the area where the routes are.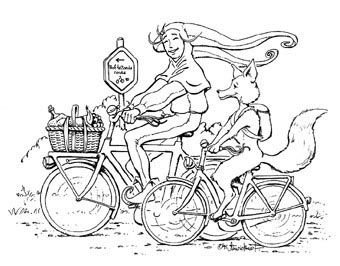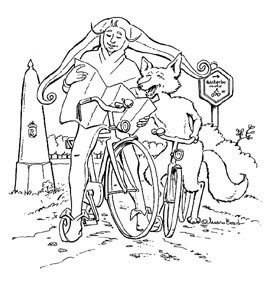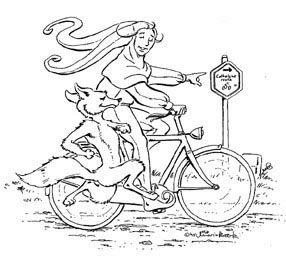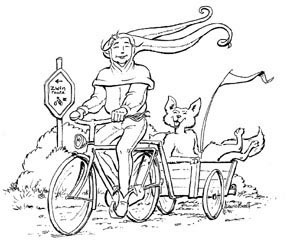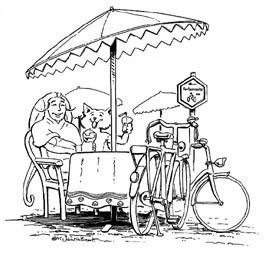 All images © 1985-2008: All rights reserved by Mario Baert.
Any reproduction or distribution of the artwork presented here without the prior consent of the artist is strictly prohibited.