Illustrations with animals. On the other pages you'll find some animals as well, but these fit better on a separate animal page.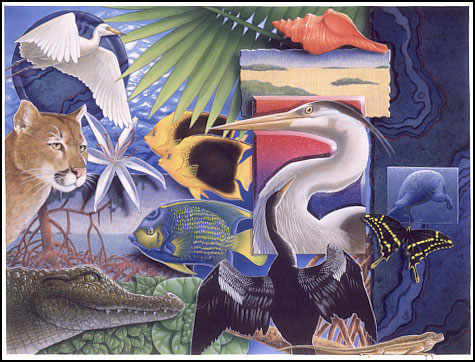 Environmental awareness promotional poster for H&D graphics, a Miami Printer. Printed on environmental-friendly paper with environmental-friendly inks.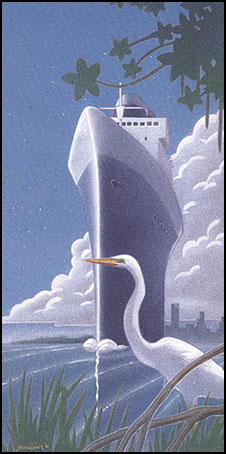 Selfpromotional piece Miami inspired.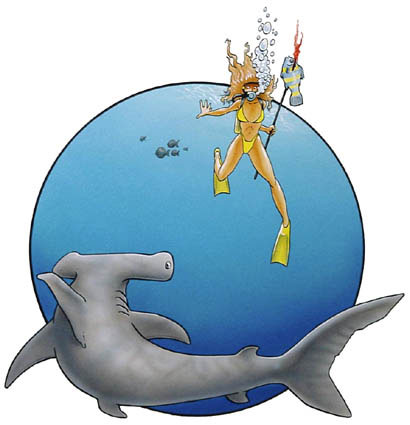 Hammerhead
A t-shirt design.
Tiger
Unfortunately done in black and white, should have done it in color but didn't have time. Done for a newspaper ad for the Sheraton Hotel in Detroit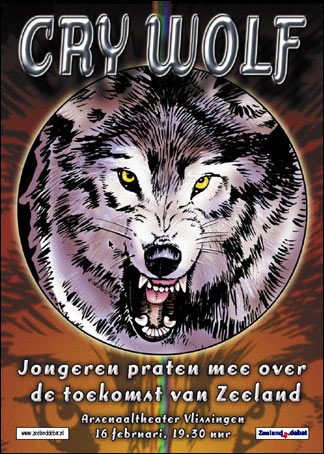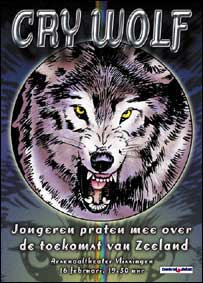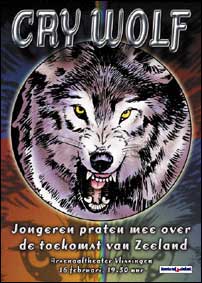 Cry Wolf
A poster project for a discussion about the youth and the future of Zeeland (a province in the south of the Netherlands). The two alternate (not printed) versions are shown here as well. The project started with a black and white pen and ink drawing and was digitally completed with Illustrator and Photoshop
All images © 1985-2008: All rights reserved by Mario Baert.
Any reproduction or distribution of the artwork presented here without the prior consent of the artist is strictly prohibited.