A project for Dow Benelux, the producer of blue insulation panels ("you can build with blue"). This turned into a book, "Everything you always wanted to know about Blue". No need to mention all the illustrations have a "blue" connection some way or another. A total of 16 paintings were produced. The brief was that they all had to be in a different style.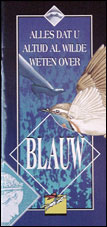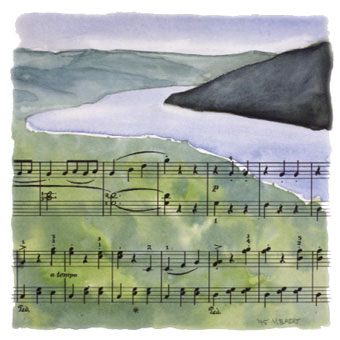 An der schönen blauen Donau,
composed by Joh. Strauss Jr. in 1867.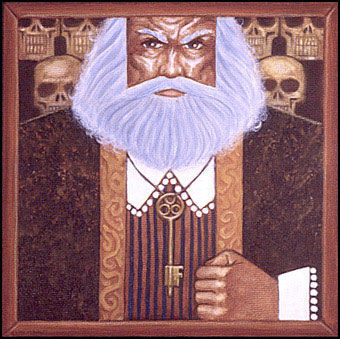 Bluebeard, the guy that killed his seven wives.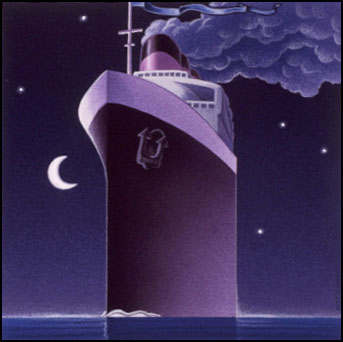 Blue pennant, a historical trofee for steamships.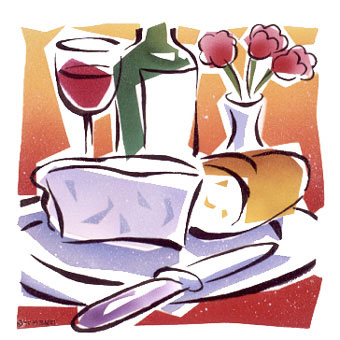 French Blue cheese.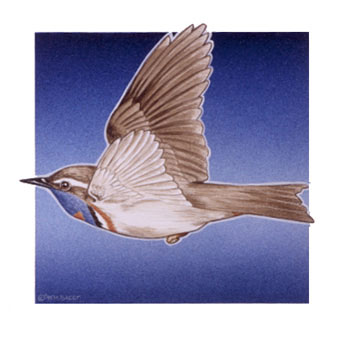 Luscinia svecica, the so-called Bluebreast.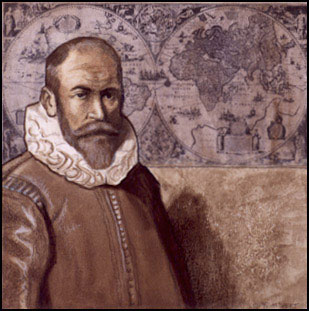 Willem Janszoon Blaeu (Blue in old-Dutch),
cartographer and printer (1571-1638).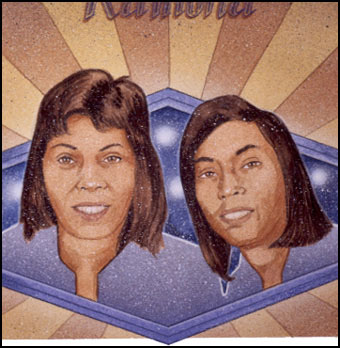 The Blue Diamonds, Indonesian-Dutch singing brothers from the early sixties.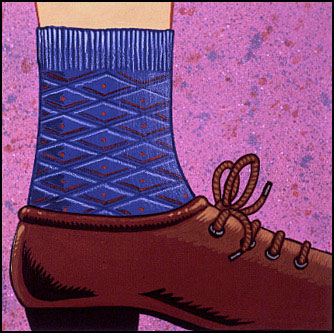 Blue stocking, nickname for a woman who pretends to be well educated.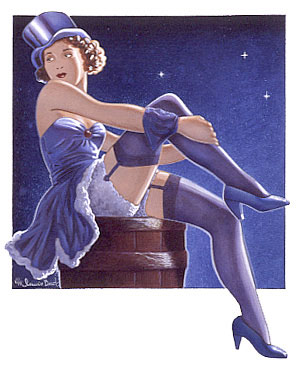 Der blaue Engel, Marlene Dietrich.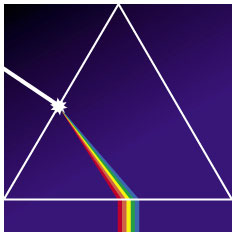 Blue prism.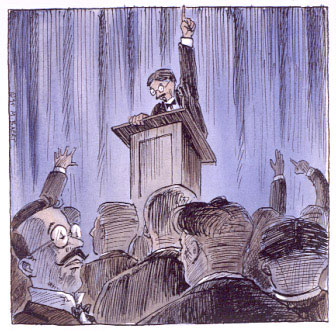 Blue-feeters, a flemish student movement against french language (1875-1880).
All images © 1985-2008: All rights reserved by Mario Baert.
Any reproduction or distribution of the artwork presented here without the prior consent of the artist is strictly prohibited.