I love progressive rock, stuff from Yes, Genesis, Pink Floyd & Marillion, to the lesser known bands. The best is when you can combine your art with the music you love.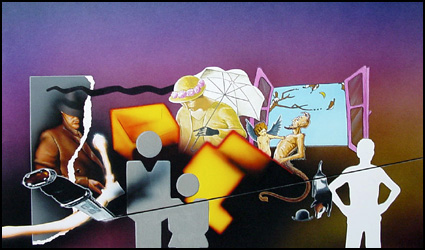 Genesis
A painted collage of items from their album covers for Dutch TV-guide Tros Kompas.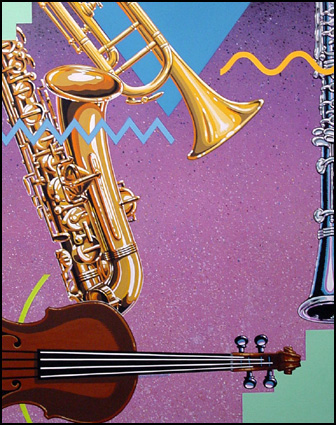 Music
A poster for University of Miami.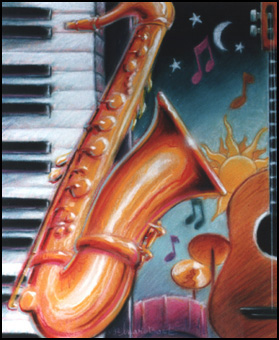 Jazz
Cover for a jazz brochure for a USA radio station.
Album covers I've done several album covers as well, some you'll find below.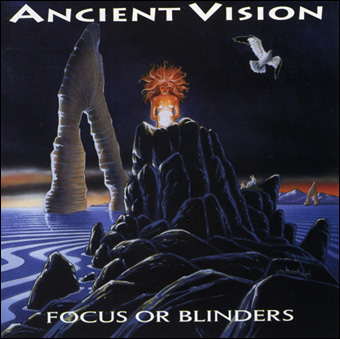 Focus Or Blinders
Cover for USA band Ancient Vision. For more album cover art done for Ancient Vision, >>
click here
<<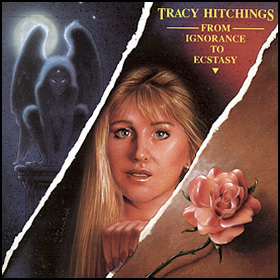 From Ignorance To Ecstasy
Cover for Tracy Hitchings solo album.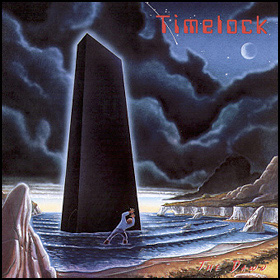 The Dawn
Cover art for Dutch band Timelock. The art for the inside and back are included here as well.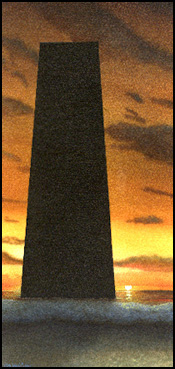 All images © 1985-2008: All rights reserved by Mario Baert.
Any reproduction or distribution of the artwork presented here without the prior consent of the artist is strictly prohibited.