These drawings were done for a project to get attention to safety on the job. The client asked for Peter van Straaten-like images that would make people stop and look twice. They were used as billboard size images along the road at a large chemical company.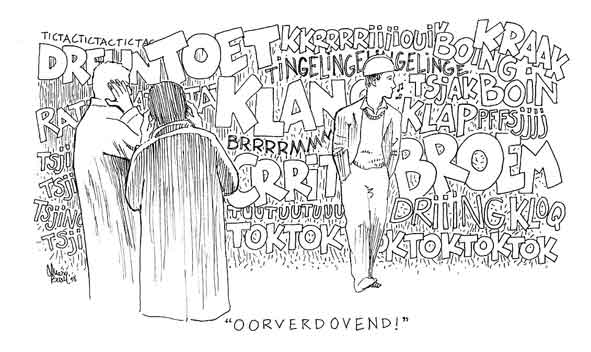 All images © 1985-2008: All rights reserved by Mario Baert.
Any reproduction or distribution of the artwork presented here without the prior consent of the artist is strictly prohibited.
"Deafening"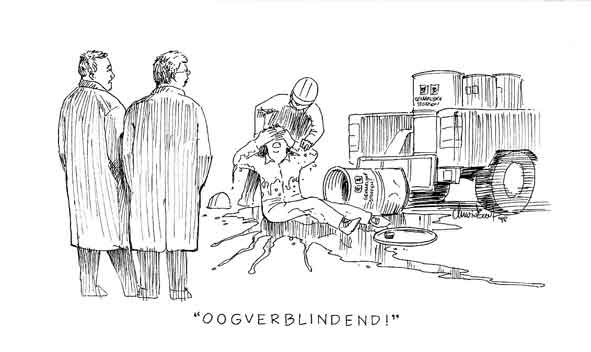 "Blinding"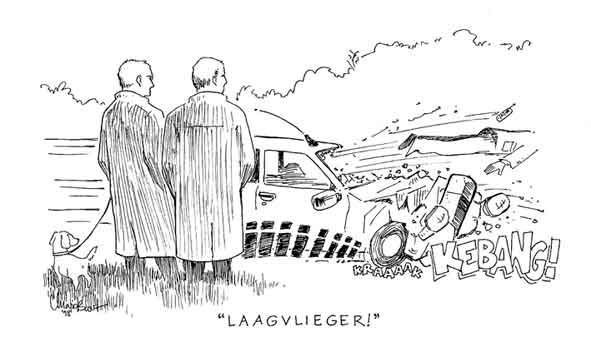 "Flying low"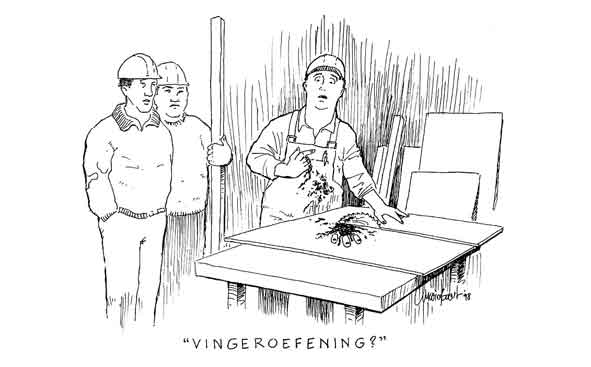 "Try-outs?"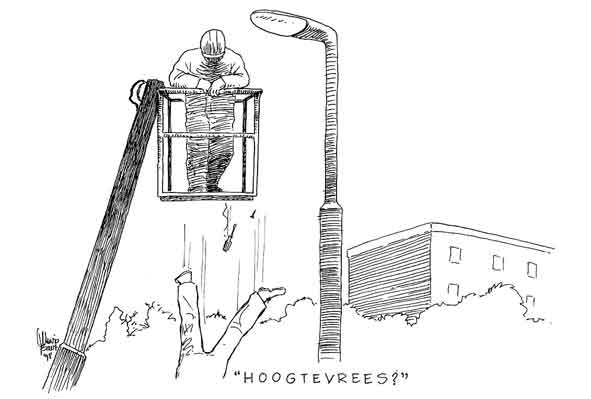 "Afraid of heights?"