Some in-the-sky stuff.
The Sun, Moon and Star are all private commissions.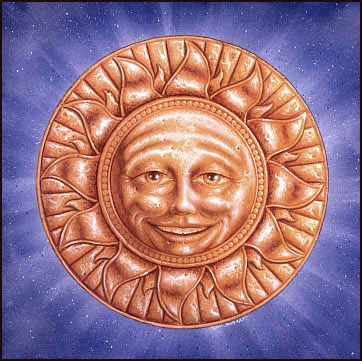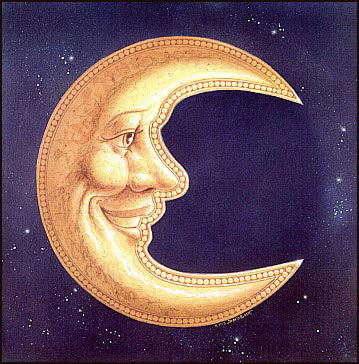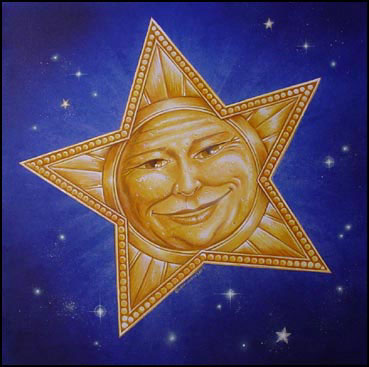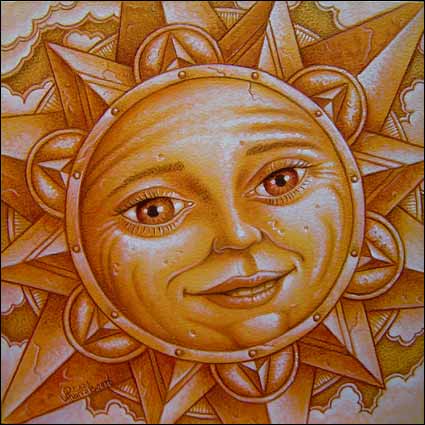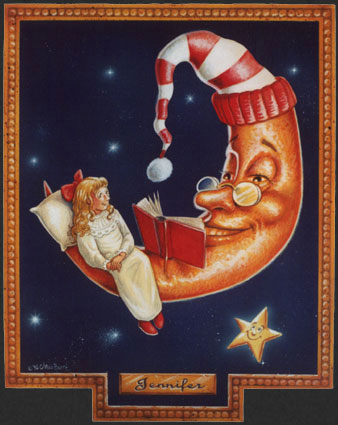 Chris Sun
a painting for a friend of ours, a birthday present
Bedtime Stories
a painting for my niece Jennifer.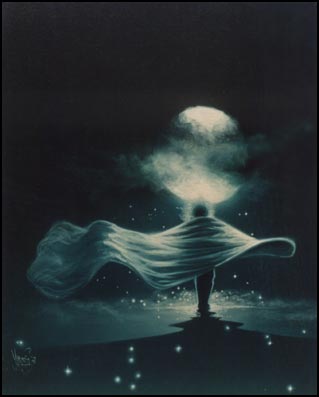 Walking To The Moon
a painting for my mother, who liked an earlier oil version of this painting, I didn't like the symmetrical composition of that one and re-did it in airbrush with this result.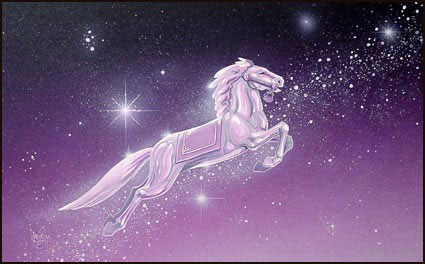 Horse in the sky
private commission.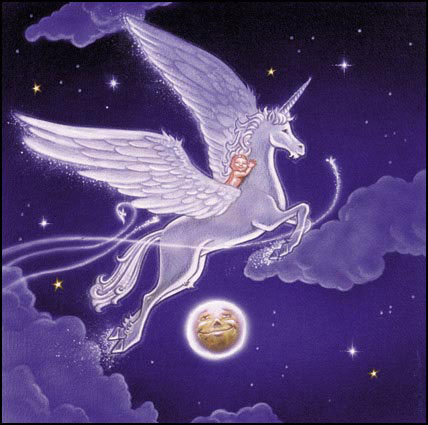 Dreams of Fantasy
Illustration for the birth card of my beautiful daughter Alanah
(the sketch is underneath this image, move cursor over to see)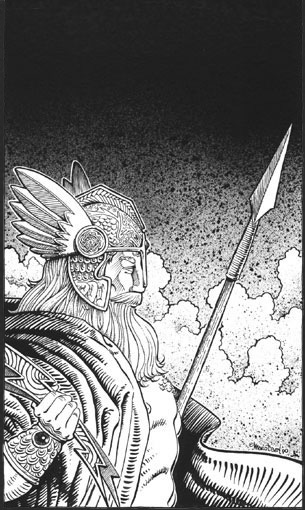 Viking God Thor
All images © 1985-2008: All rights reserved by Mario Baert.
Any reproduction or distribution of the artwork presented here without the prior consent of the artist is strictly prohibited.