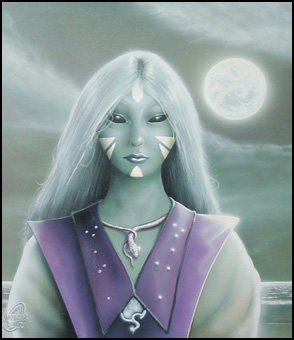 Aliens, mermaids, elves, animals, I love to draw them all
Silverhair
Some people think the eyes are always following them!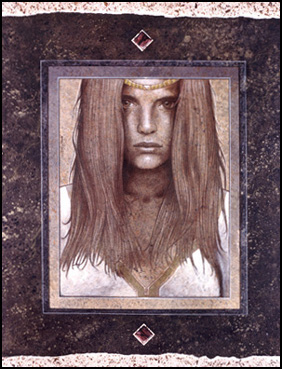 Stoneskin woman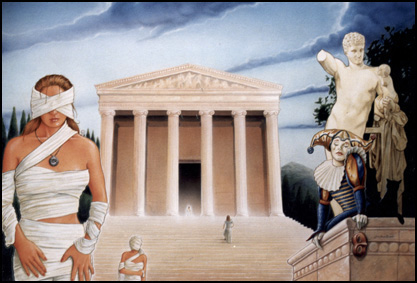 Jester's Temple, private commission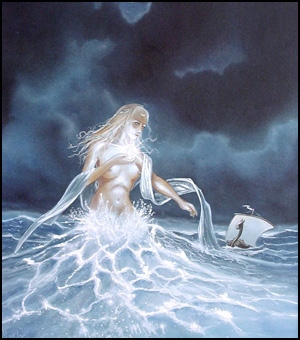 Guiding Light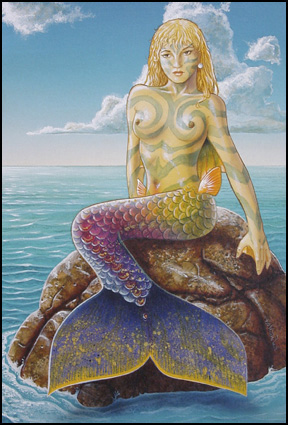 Rainbow Mermaid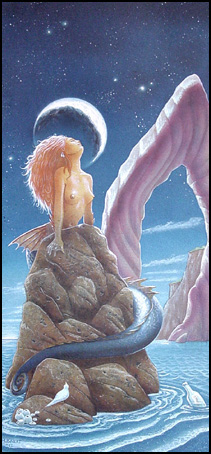 Mermaid By Night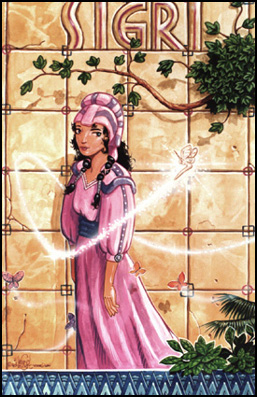 Sigri, a painting for my sister's cute daughter Sigri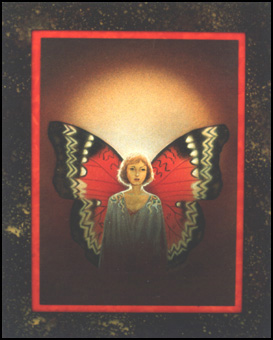 Butterfly Woman
Painting done for a woman who recovered from breast cancer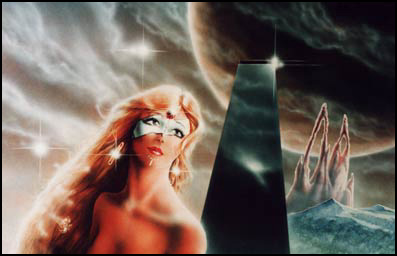 Glass Tower
one of the early airbrush paintings. Really enjoyed doing the hair and "interesting" make-up

In Dreams
illustration for University Of Miami Magazine.
This was supposed to have a Maxfield Parrish feel to it, which I think it does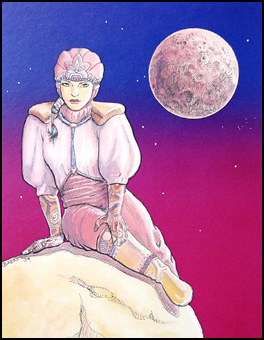 Magenta Moon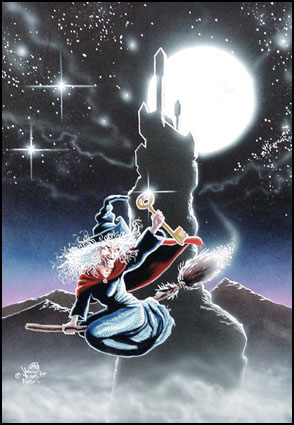 Witch
Done for Settlelightsoft, a company creating computergames in the mid-eighties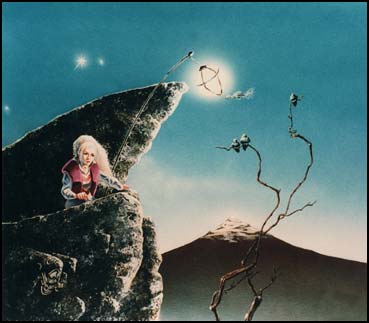 Sleeping Birds
Another early painting. I like the image, but what's the story behind the girl watching the birds???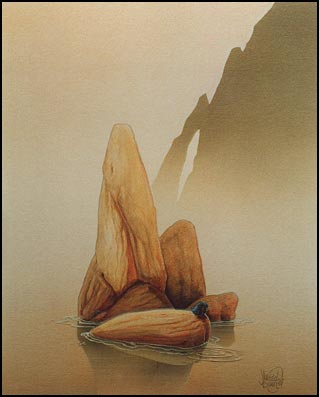 Three Little Birds
What happened to the third one? Was he pushed or did he fall? Maybe he saw a nice fish and dove after it, or ...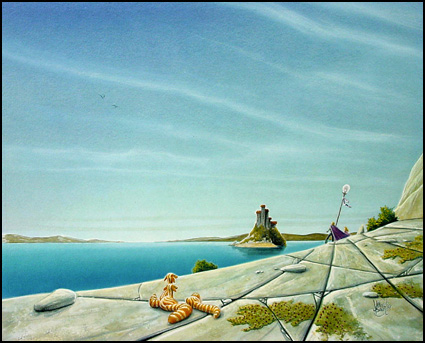 Fairy Island
Inspired by a trip to Norway, where you can find similar landscapes (however without the castle or funny animals)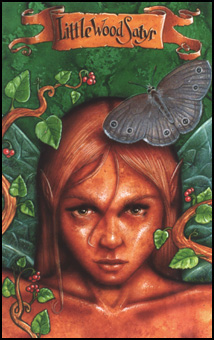 Little Wood Satyr
Which of course is the moth with the beautiful soft silvery grey wings. Its interesting name made me create the painting.
All images © 1985-2008: All rights reserved by Mario Baert.
Any reproduction or distribution of the artwork presented here without the prior consent of the artist is strictly prohibited.