Great creatures deserving their own chapter! One of my Fantasy art heroes, Michael Whelan, does great dragons, make sure to visit his site, check out the links page.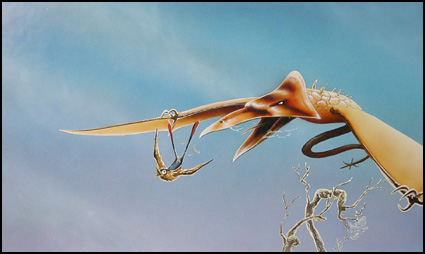 Danger Behind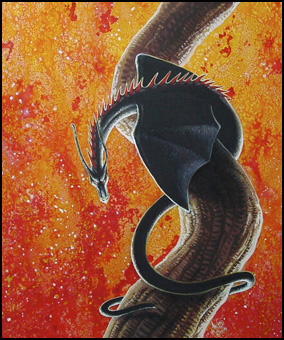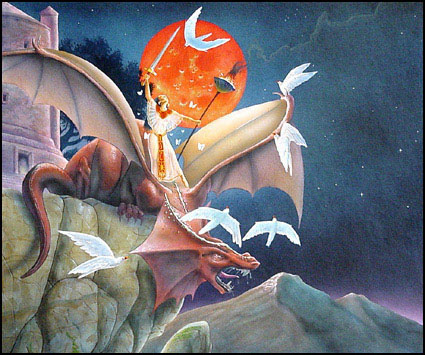 Dragon Moon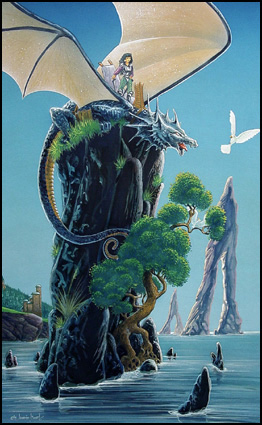 Dragon Rock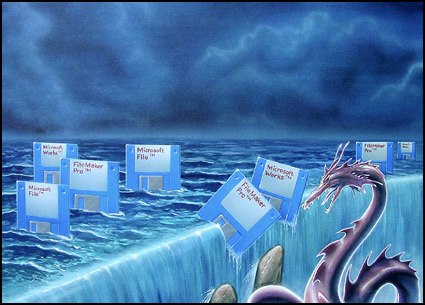 Over The Edge
an ad illustration for a software developer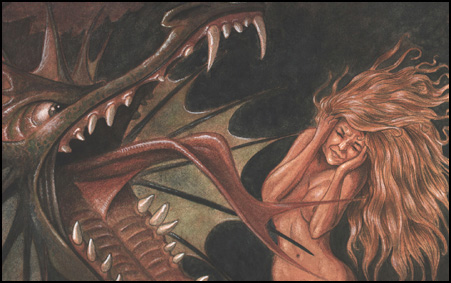 Dragon Noise
the reaction my wife has when I put some "rough" music on, like Rush.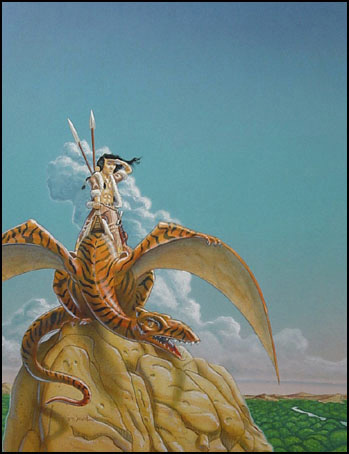 Indian Dragon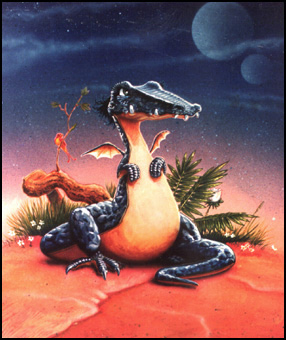 Little Wings
private commission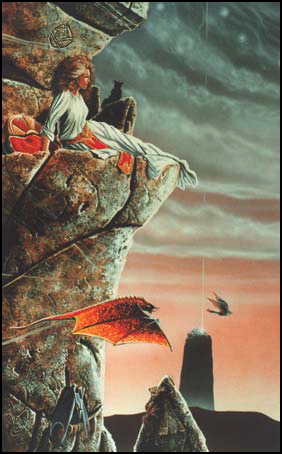 Flying Dragon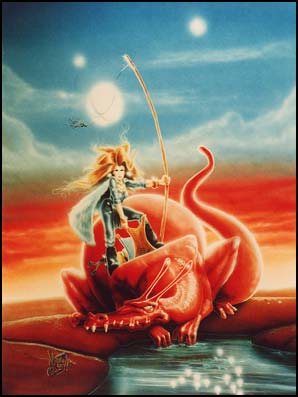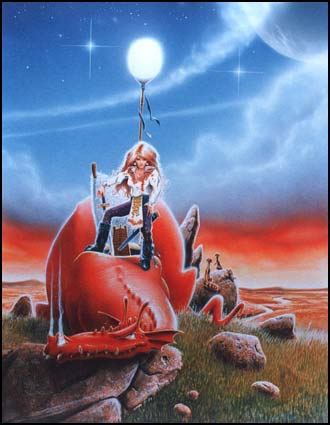 Red Dragon
private commission
Red War Dragon
private commission
Both pieces were done around the same time. Red Dragon was done first for a client, but another client saw the sketch and wanted it too... I then decided to change some things around, but as it turned out, quite a few more things changed. In retrospect, it seems to me now that the first one was more of a sketch for the second one. That one's my favourite.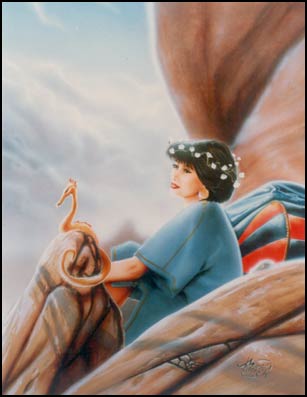 Little Dragon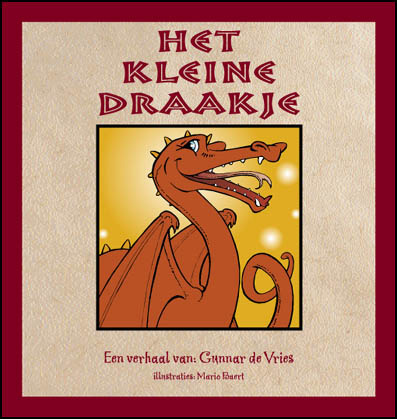 The Little Dragon, a book written by my nephew Gunnar (then 10 years old!).
Want to see more? Click on
"Gunnar's Dragon Book"
All images © 1985-2008: All rights reserved by Mario Baert.
Any reproduction or distribution of the artwork presented here without the prior consent of the artist is strictly prohibited.