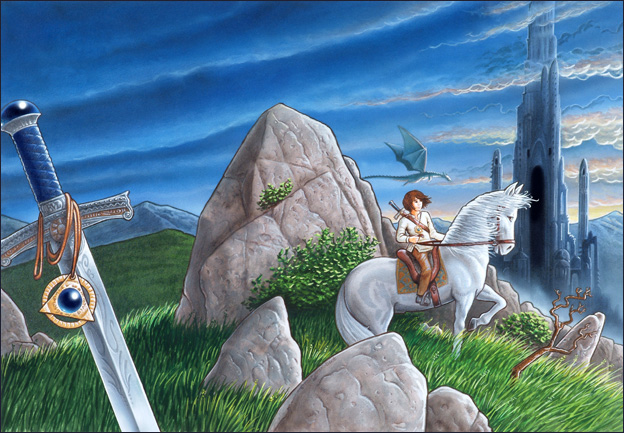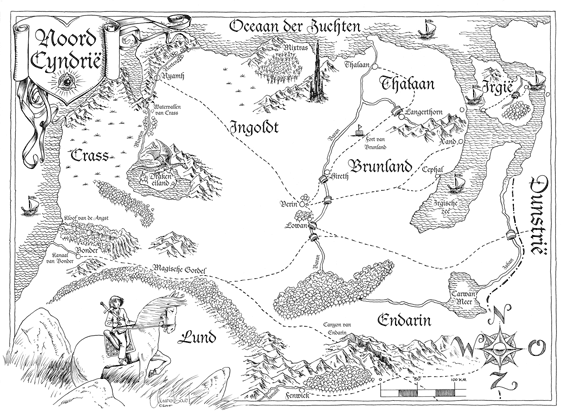 A project for Book publisher Clavis.
The book is written by Johan Vandevelde, a Belgian award winning writer. He's written several nice fantasy/science fiction books. Right before my trip to Norway in the summer of 2005 I was asked to do the cover of his new book Elfenblauw (Elven's Blue). Norway set me in the right mood. I read the manuscript there and got thinking of subjects for the cover. This is how it turned out. I'm quite happy with the result and hope to do some more of this kind of imagery in the future.
The painting of course is for a wraparound cover, so I had to keep in mind the positioning of text. As soon as it is available, a sample of the bookcover will be shown on this page as well.
(Thanks to Gert for seeking me out for this project)
After the painting I was also asked to draw the map which will be on the inside of the cover. Here's the result, illuminated with a line drawing of the main character.
All images © 1985-2008: All rights reserved by Mario Baert.
Any reproduction or distribution of the artwork presented here without the prior consent of the artist is strictly prohibited.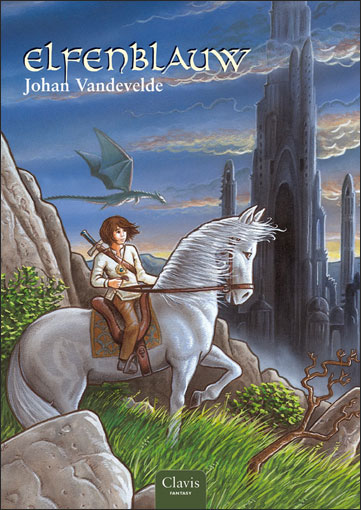 Here the final result of the cover