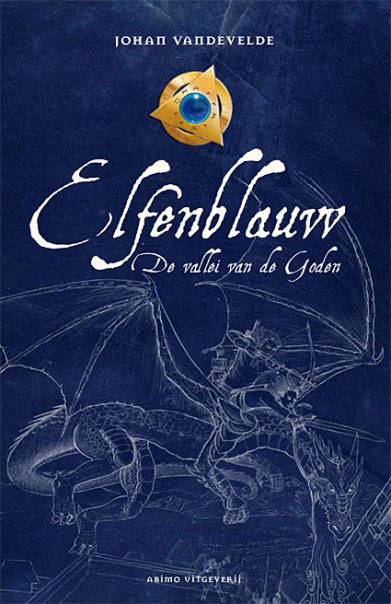 Again I was asked to draw the map on the inside of the cover. For fun I did a color version which looks well-used. Upon seeing that version the publisher decided to use it in greytones and enhanced with the original version. So another hybrid was made.
All images © 1985-2010: All rights reserved by Mario Baert.
Any reproduction or distribution of the artwork presented here without the prior consent of the artist is strictly prohibited.
A project for Book publisher Abimo.
This book is the sequal to Elfenblauw, written by Johan Vandevelde. This time with a different publisher.
Johan asked me if I was interested to illustrate the sequel to Elfenblauw. Of course I was.
The intention was to do another painting, but halfway in the proces the idea changed. The drawing I had started was to be on the cover, but not as a painting.
This time the jewel was to be re-designed. This I decided to do digitally.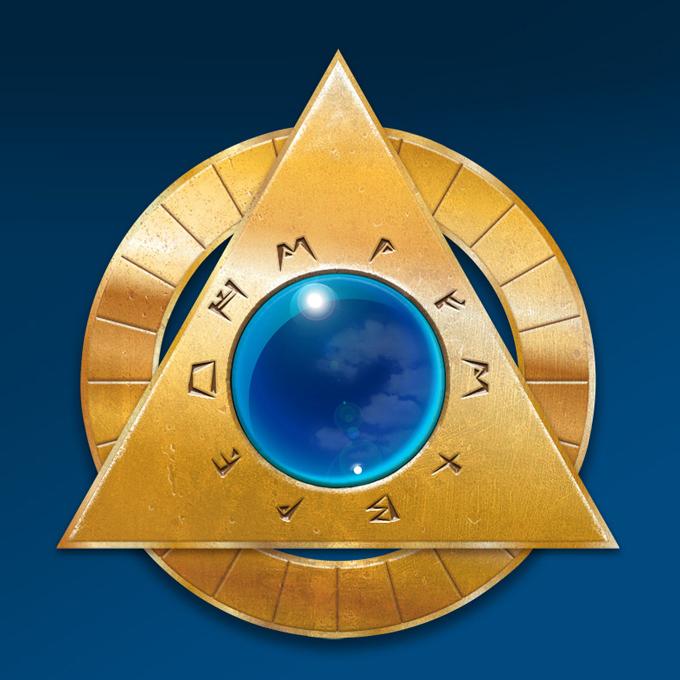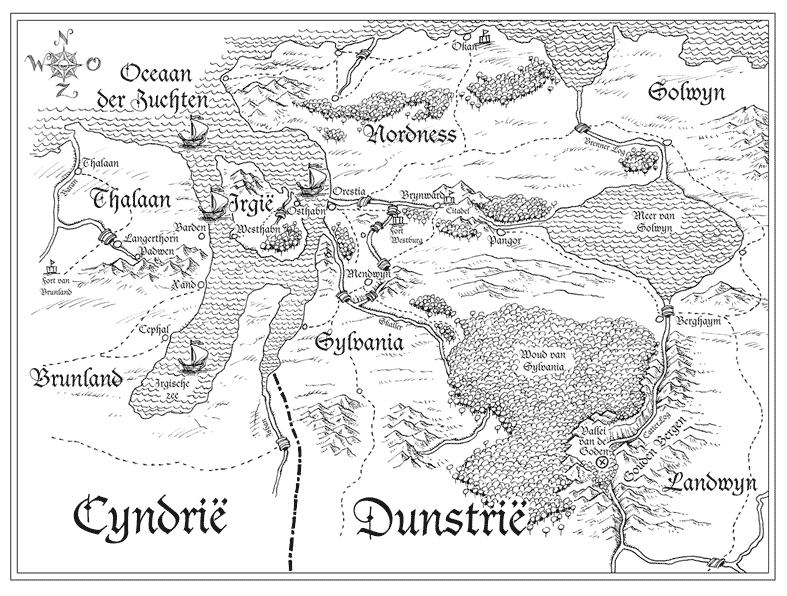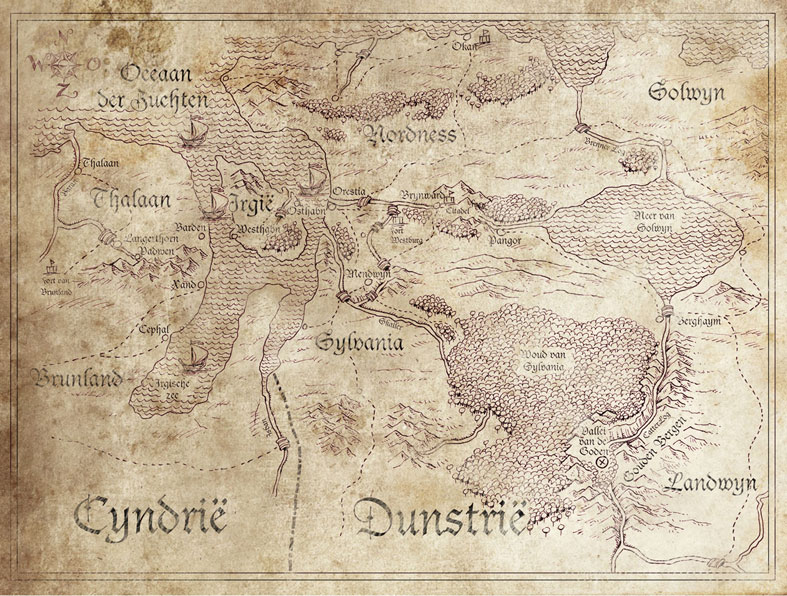 For the spine a dagger was chosen to be the image to show. After doing some dagger research I came up with a sketch which I refined in Illustrator and finalised in Photoshop. So this was another digital painting.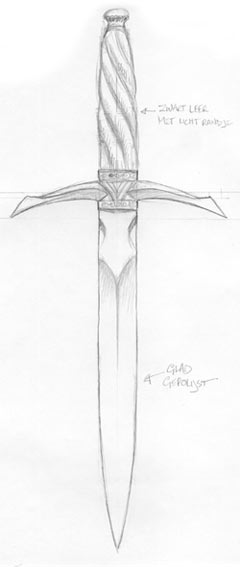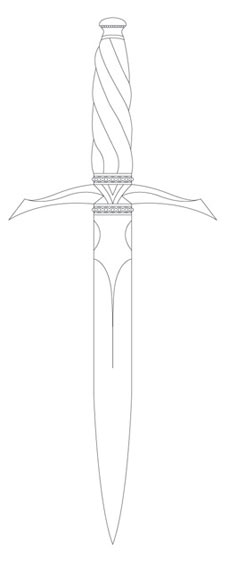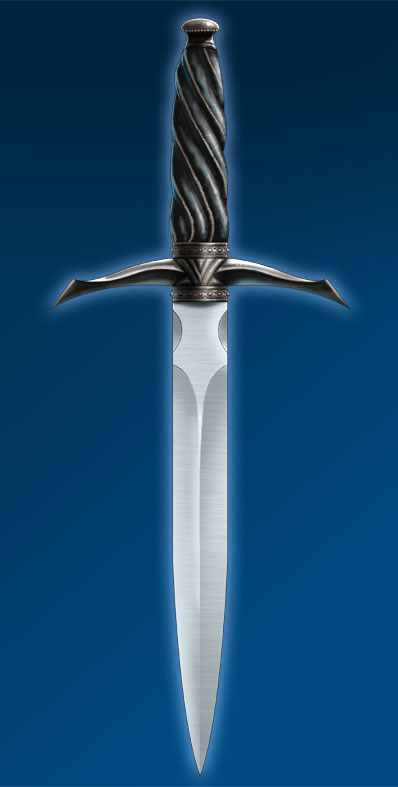 And this was not all! This time also 15 inside illustrations had to be made. This turned out to be a lengthy job. Quite a bit of research had to be done, not only reading the book but also for the accessoiries. Things like how the boy wore their sword on their back etc. A fun time, but the deadline came sooner than expected and I needed to make some long nights of work to get the job done in time. It was and the scanner and printer did a good job of gettin a nice package into the book stores.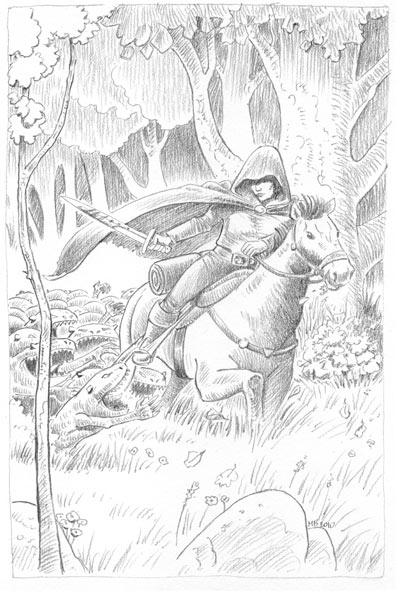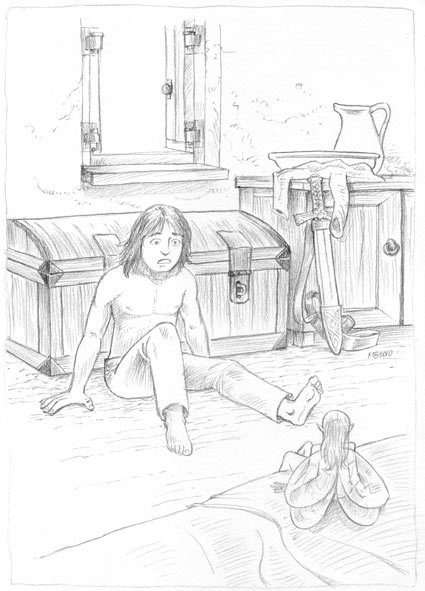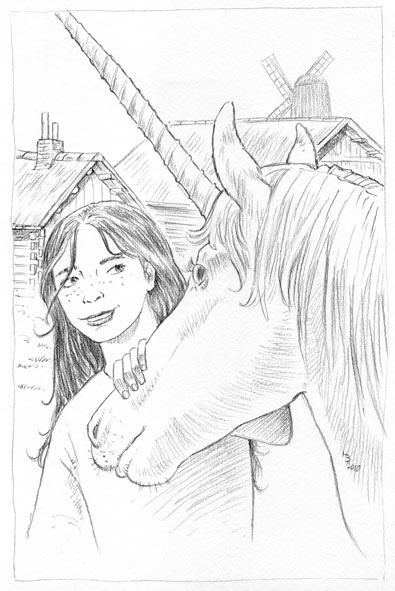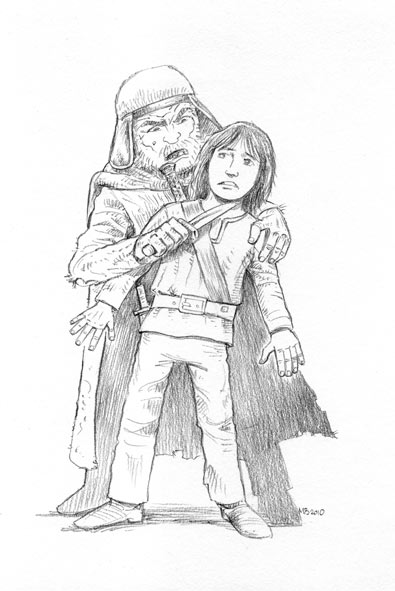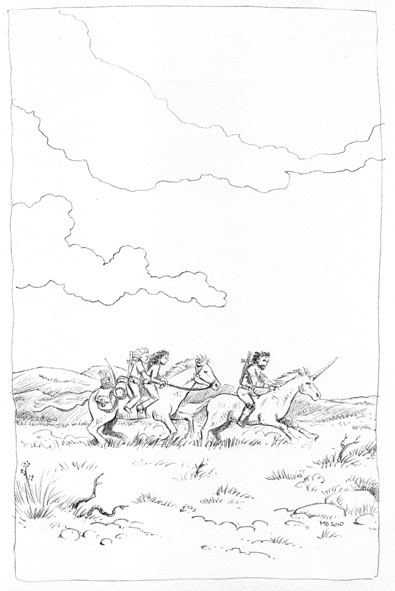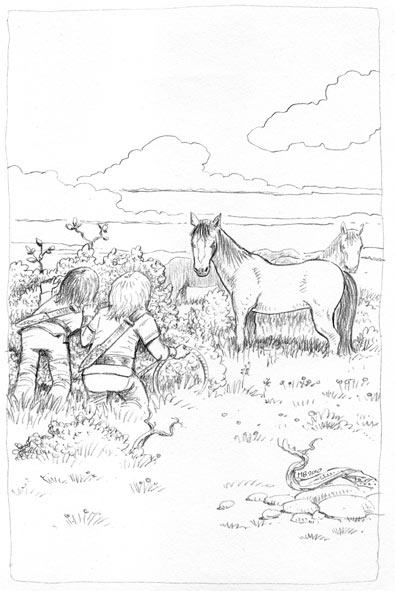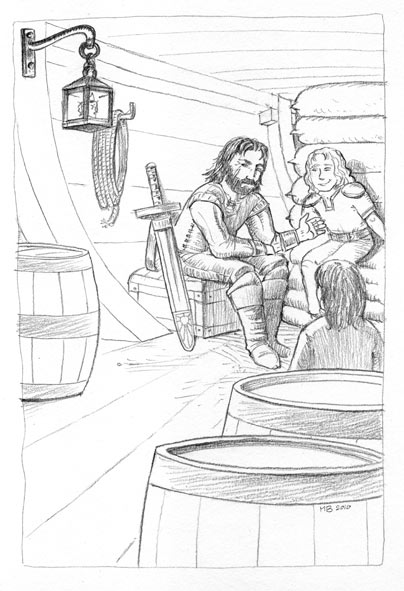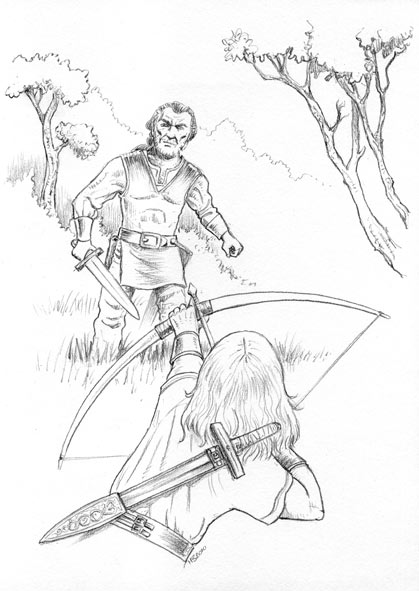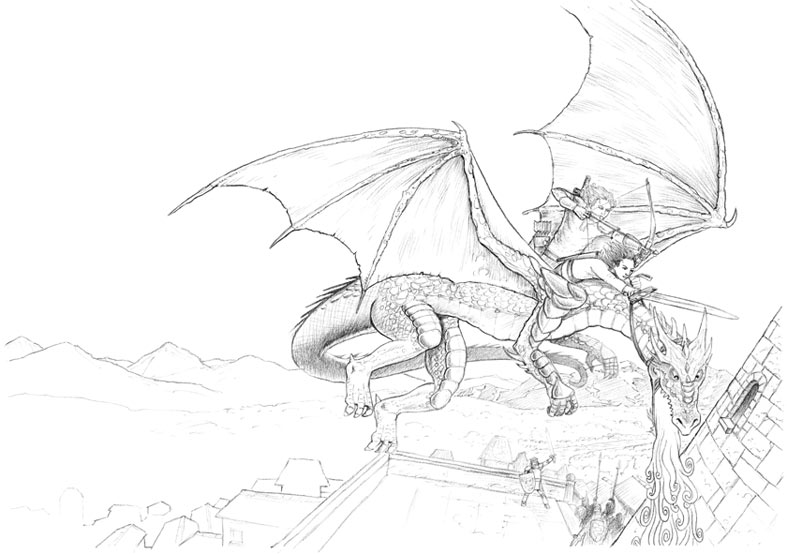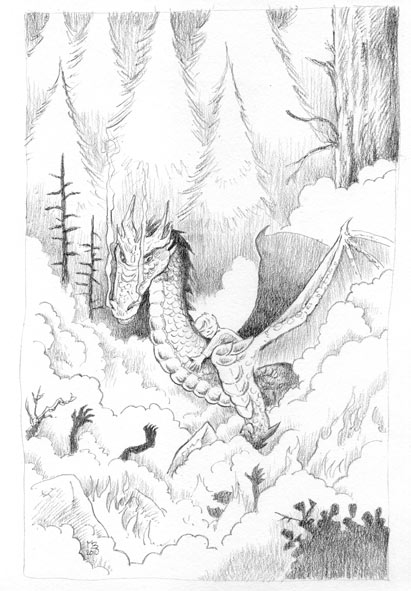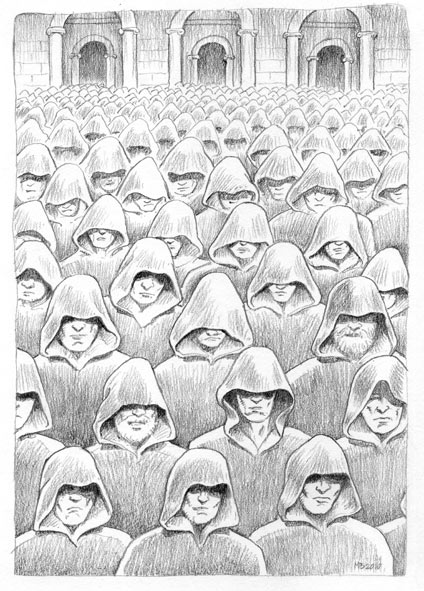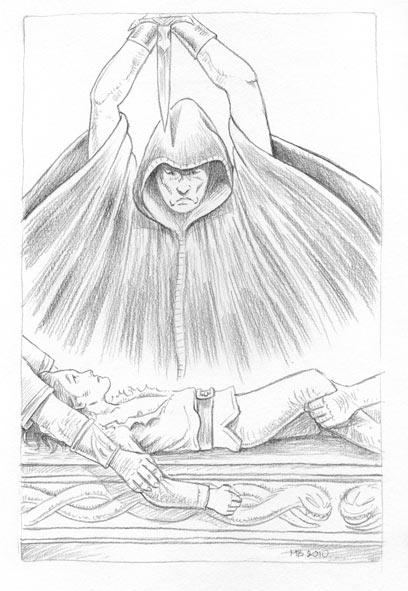 And Elfenblauw doesn't end here. A third novel is in the making. If it's up to me I'd like to do the images for that book as well. I enjoyed the work and the result as well as reading the book itself. Recommended for Fantasy readers from 12 and up!
A special thanks to Johan for getting back in touch with me for this one.