A project done for Neckermann Nederland BV
This was a little children's book enclosed with one of their mailings for baby-stuff. I was given complete freedom over subject, story and style.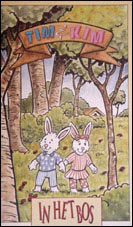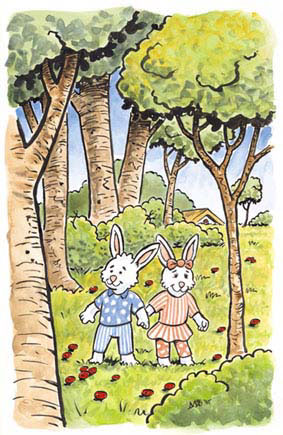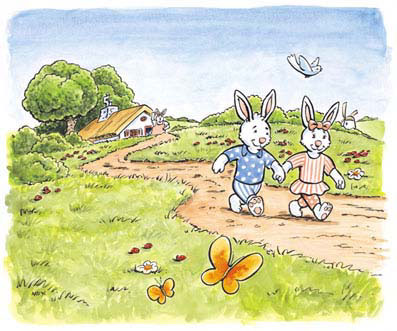 Tim and Kim want to go and play in the forest. "Now don't get lost" mama tells them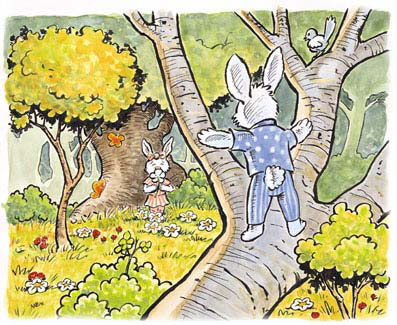 Boy, do they like it in the forest. "Look at these pretty flowers" says Kim. And Tim? He likes climbing trees.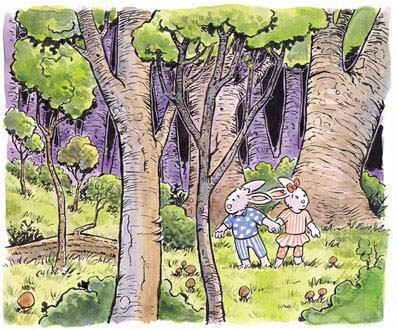 While playing they go into the forest, deeper and deeper. Until they realise it is getting darker and darker...
Would Tim and Kim be lost?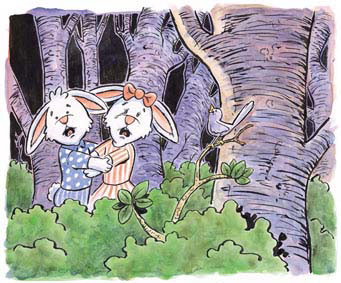 Kim starts to cry a little bit. And even Tim is a little bit afraid now. "Mommy, we're so alone"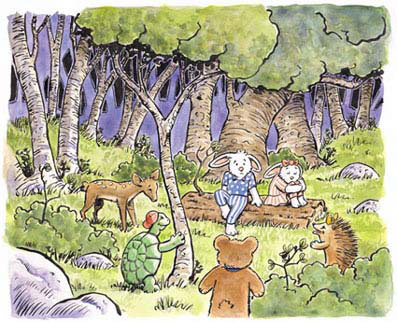 But, wait, what is that? They're not alone at all! Four pairs of eyes are watching Tim and Kim. "Are you lost?" the hedgehog asks. "Yes" says Kim with tears in her eyes. "Do you know our way back?"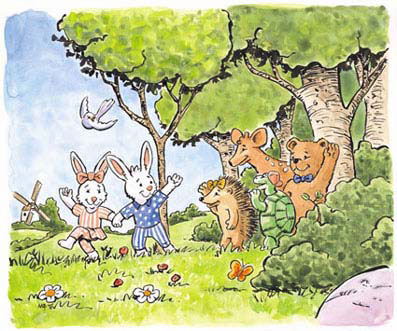 Of course the animals of the forest know the way. And after playing together for a little bit, the new friends take Tim and Kim to the edge of the forest.
"Will you come and play again?" turtle asks. Of course Tim and Kim would love to do that.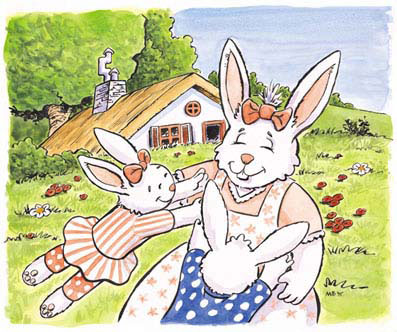 When Tim and Kim come home they give their mother a big hug. "I'm glad you didn't get lost" says mother. Tim and Kim look at each other and smile. That they did get lost, that's their little secret...